Buenos días mis chicas! Hoy os enseño otro look muy sencillo perfecto para nuestro día a día. Que puedo decir de mi nueva chaqueta de terciopelo. ¿No es preciosa? Desde que la vi en la web me enamoré de ella, lo que más me gusta, es que queda genial con un outfit más informal y también queda estupenda con outfits arreglado. En definitiva, si estáis buscando una chaqueta nueva que cumpla con las tendencias de la temporada, es esta sin duda!
En cuanto al resto del look, todo es muy sencillo, por eso decidí añadir un sombrero para darle un toque diferente. Espero que os gustes chiquis! Un beso enorme!
Good morning my babies!! Today I wear my new velvet´s jacket. I think it is perfect for this season, because it has all trends of this winter. Do you think the same? I decided to add my favourite hat for give a chic touch to my outfit. Do you like it? I hope yes!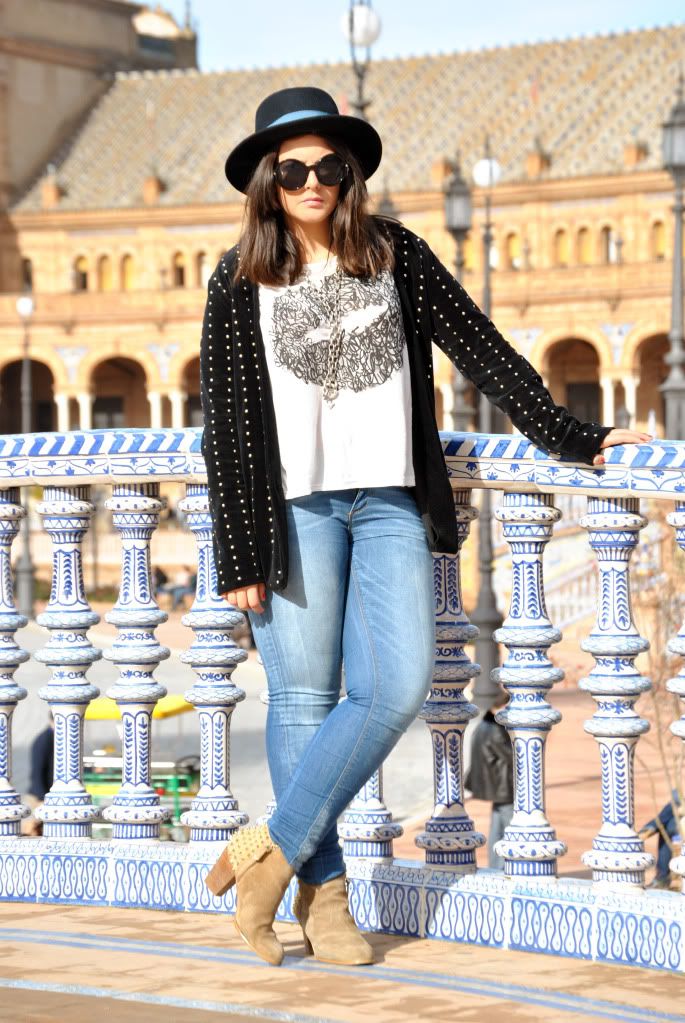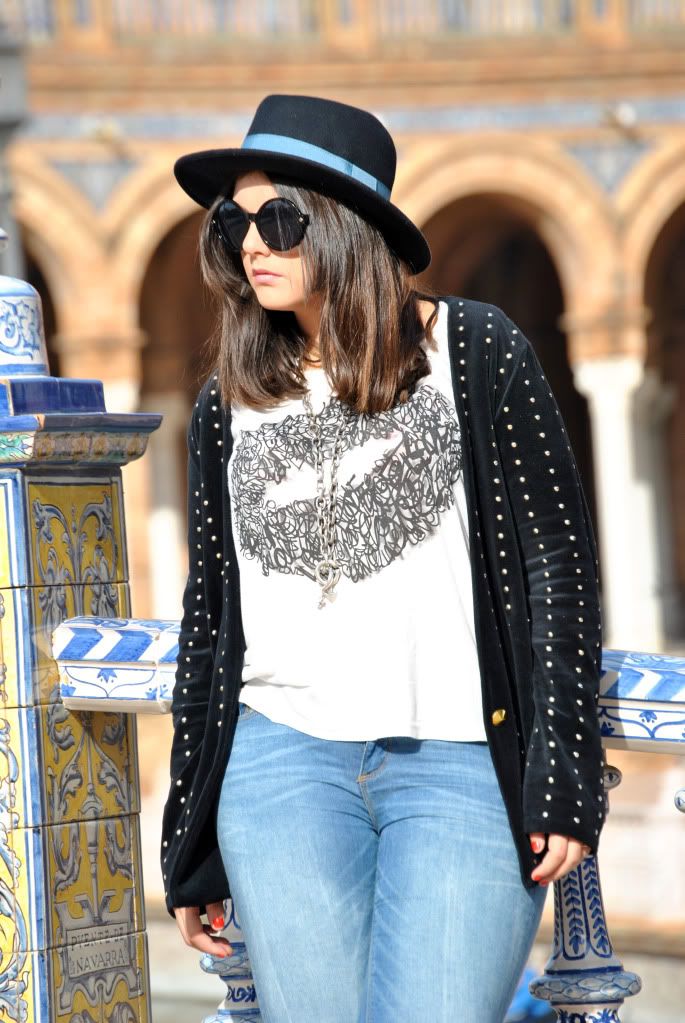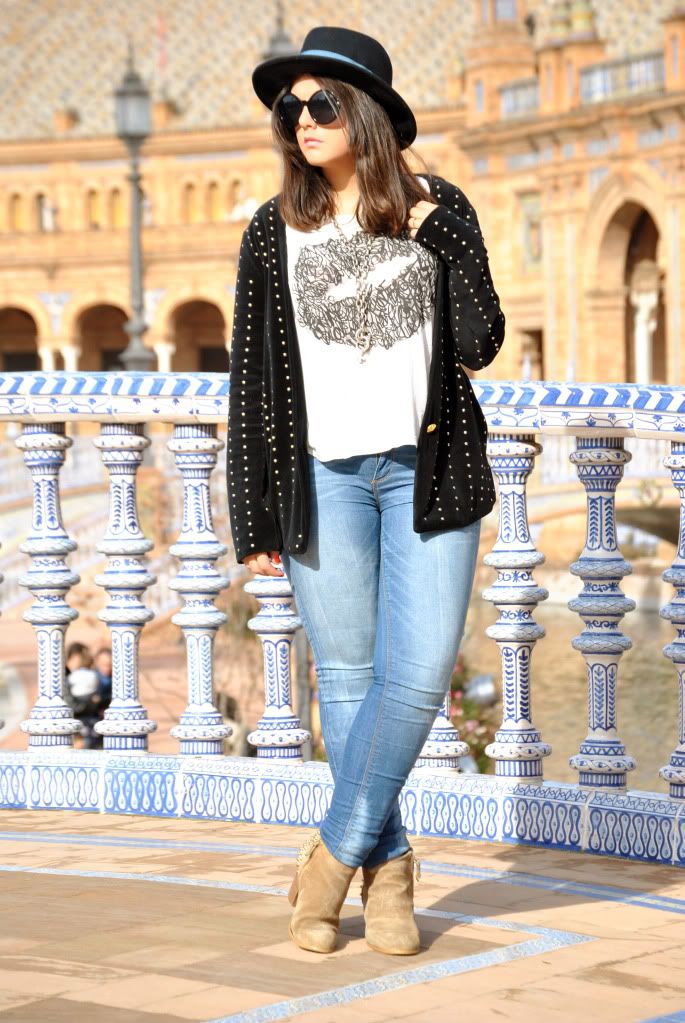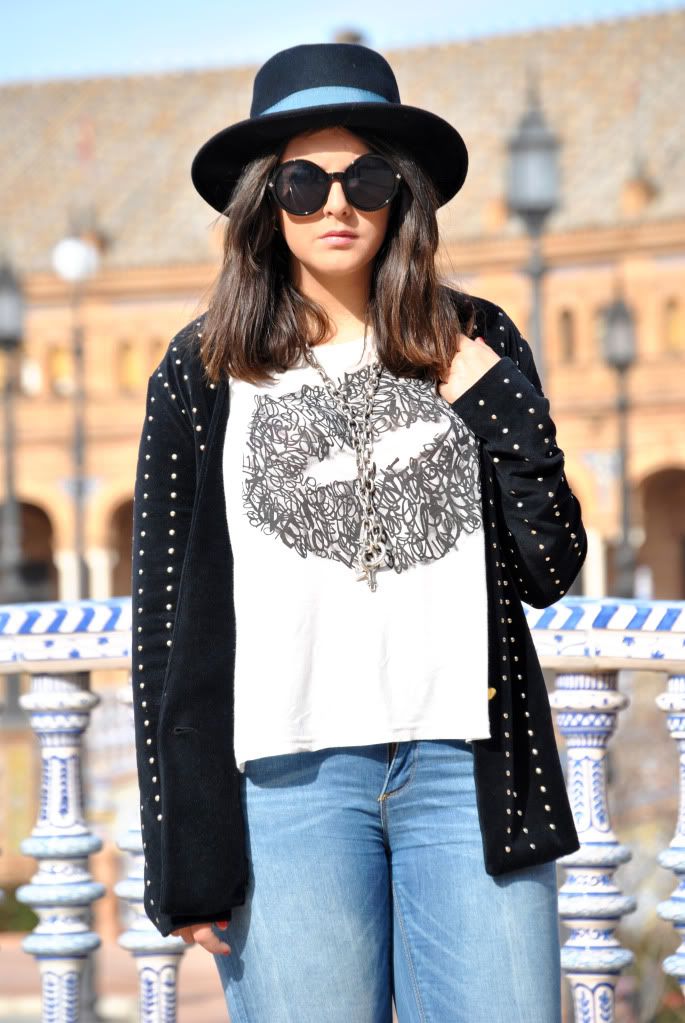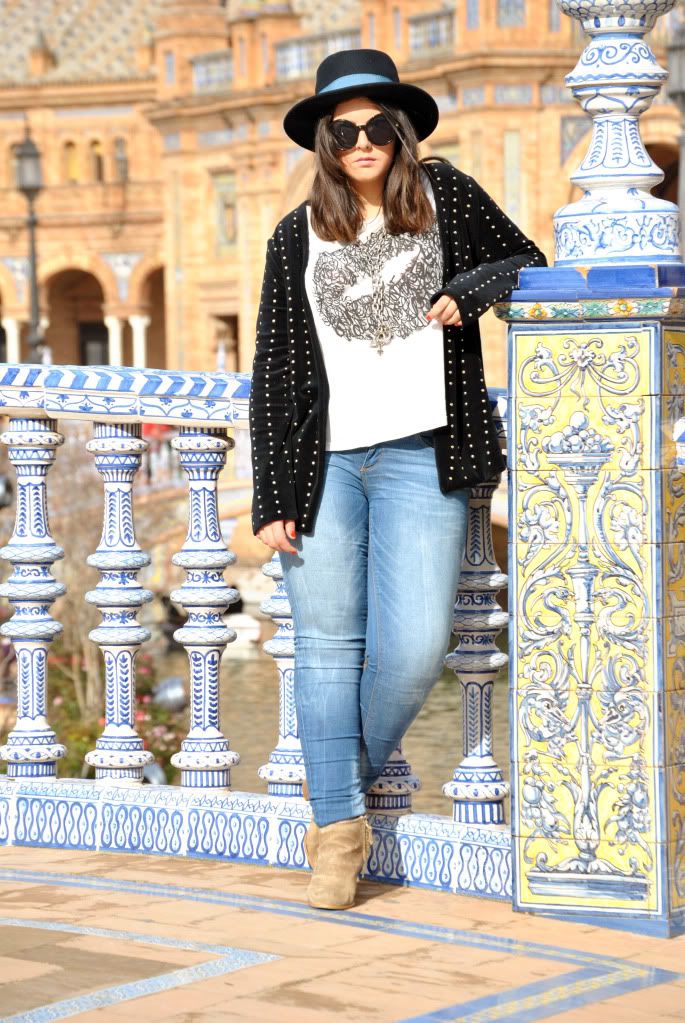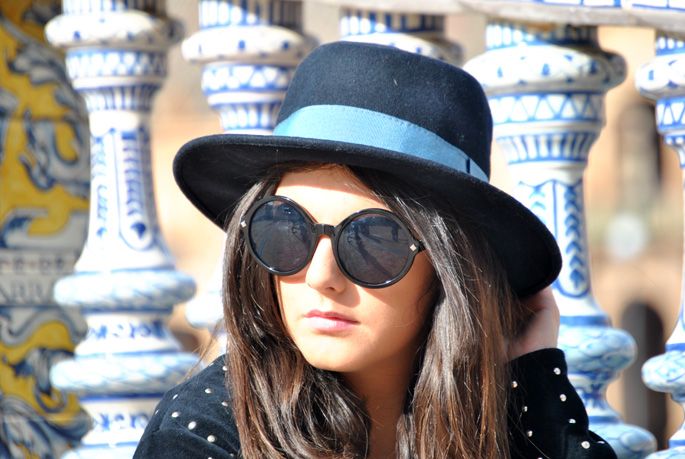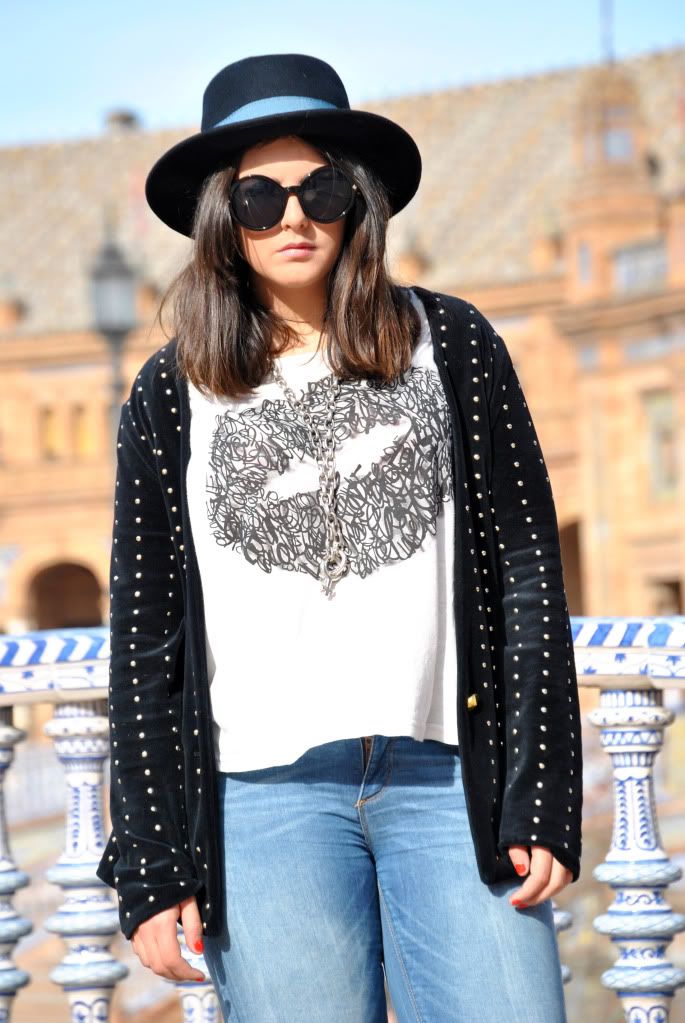 Jacket: Zara
Shirt: Chicnova
Jeans: Zara
Booties: Zara
Hat: Zara