Puede que este sea un outfit de lo más sencillo, pero es que nunca falla. Me encanta dar pequeños toques originales a mis outfits de diarios, y creo que este cuello lo consigue.
Me alegro mucho de haberlo comprado en las rebajas de verano, lo único que veo en las tiendas son cuellos, de diferentes formas y tamaños, parece que los cuellos han venido para quedarse, una gran noticia para mis looks más simples jajaja.
En cuanto al resto del look, ¿qué os parecen mis nuevos bebés? Me refiero a las botas. Estaba totalmente enamorada de ellas, pero en tienda no las encontraba, y en la web estaban agotadísimas, en cuanto vi que las habían repuesto, no dude ni un momento en comprármelas y la espera ha merecido la pena :)
Bueno, espero que os guste el look, por cierto ¿qué os parecen las fotos? Me encanta lo otoñales que han quedado. Os dejo mi enlace a Bloglovin para que podáis seguirme, sólo tenéis que
pinchar aquí

.
This is a simple outfit, but it never fail, with original complements, we create differents outfits and I think that this neck meets the requirements. I bought it at last sales and I am very happy for buy it, because on the stores, I see differents styles necks.
Well, what do you think about my new booties? They are amazing, I think that it is a good purchase.
I hope you like the outfit and the photos, my boyfriend is better taking photos each day passed. If you want, follow my blog through Bloglovin, click here.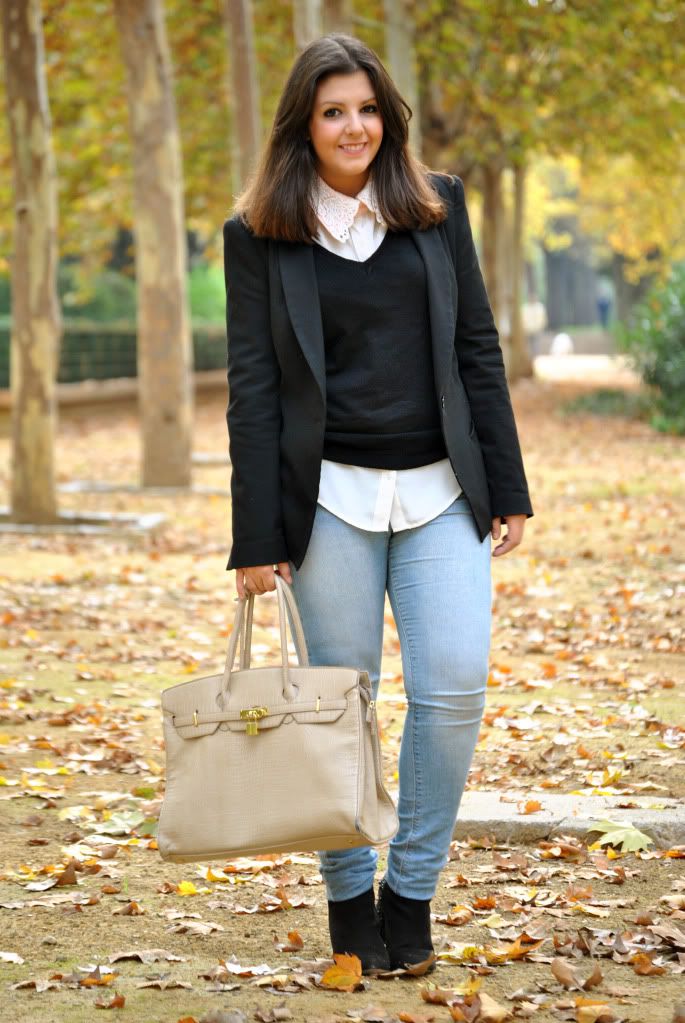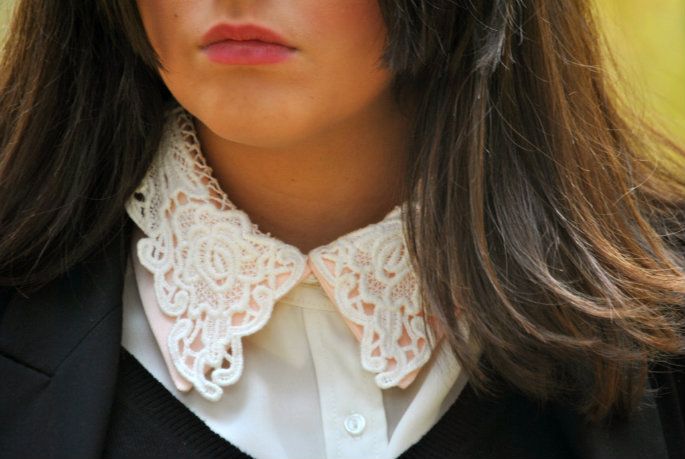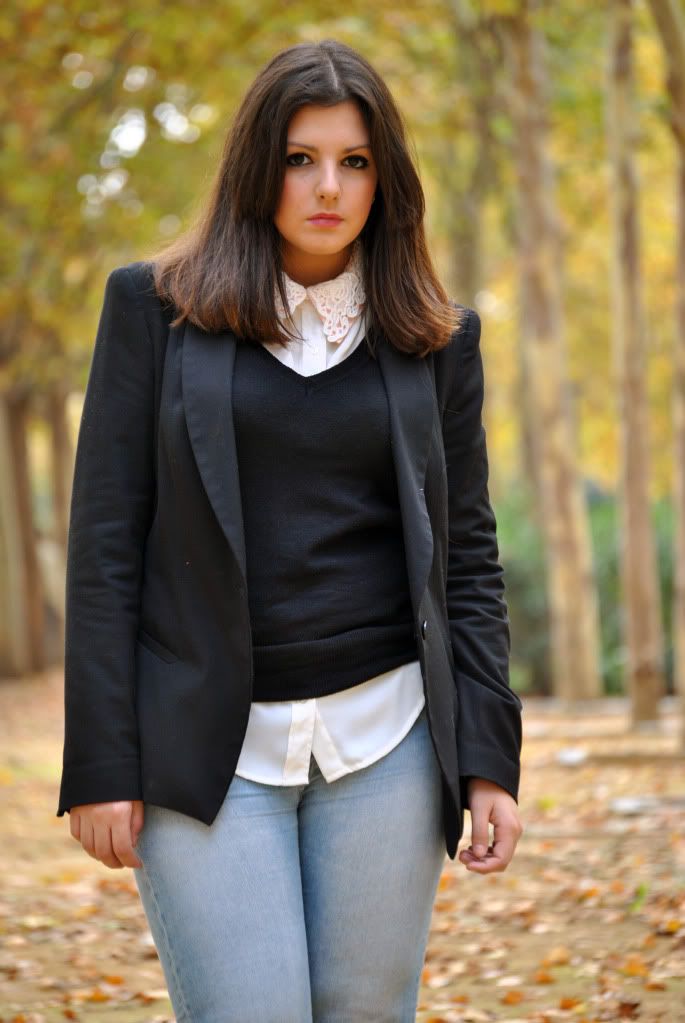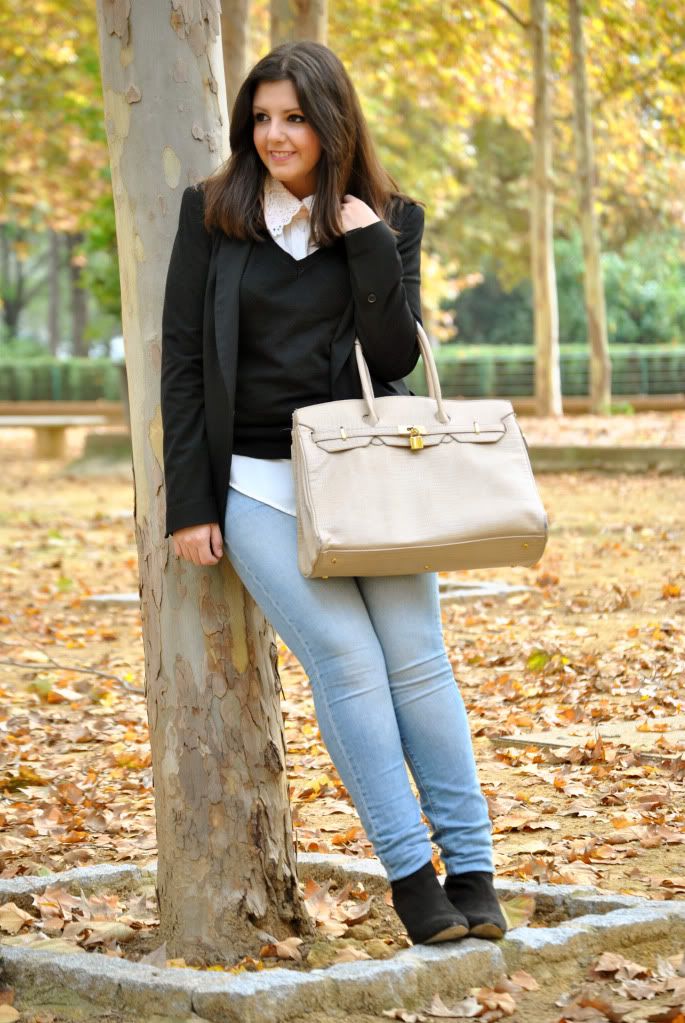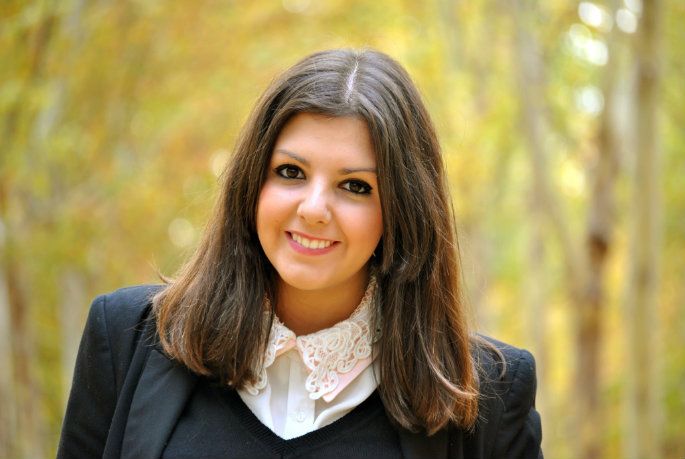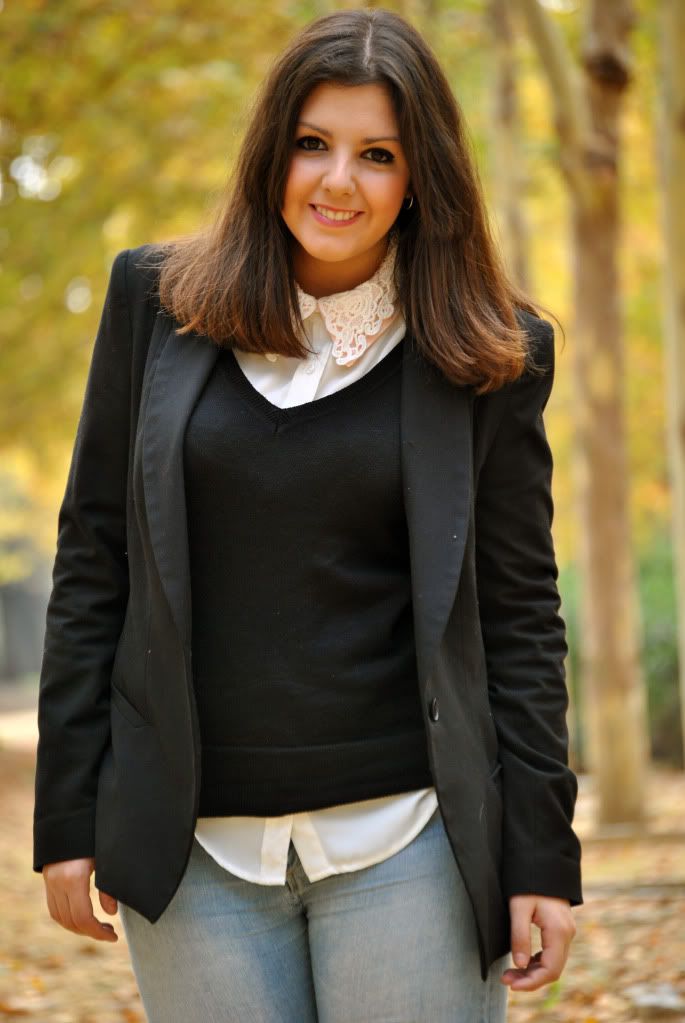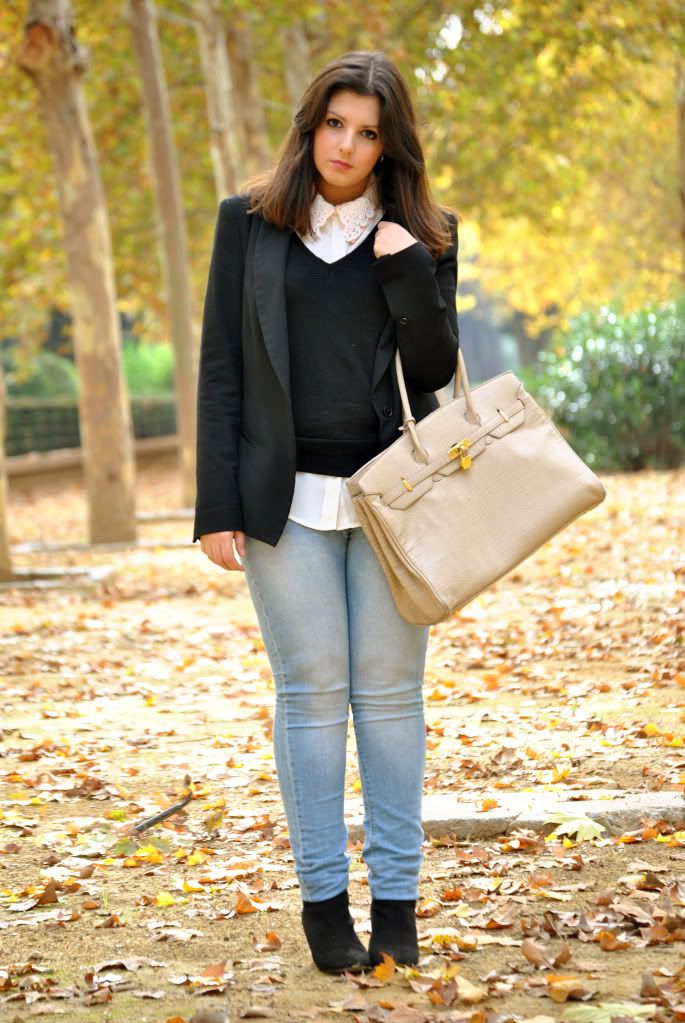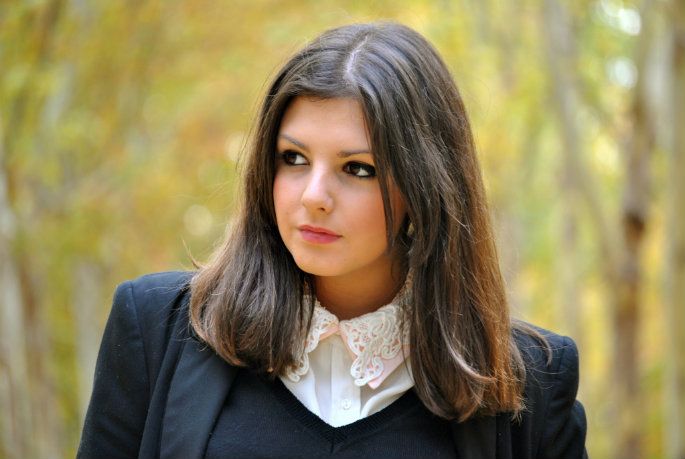 Blazer, neck and booties: Zara
Jeans: H&M
Jersey: Primark
Bag: Blanco