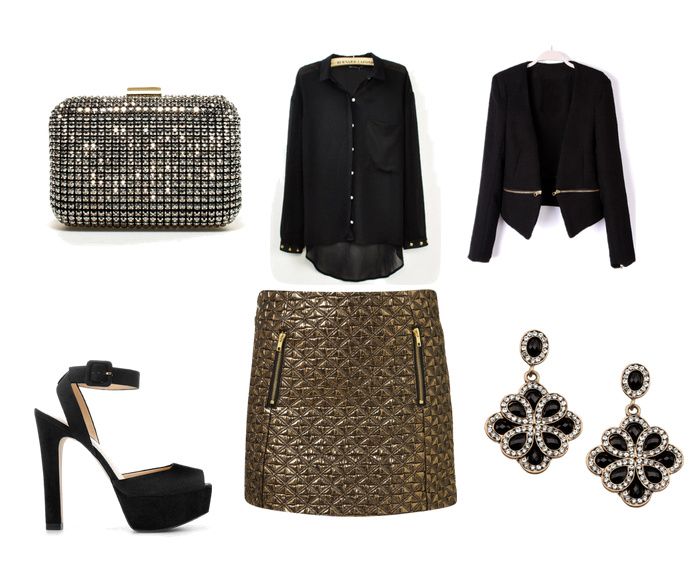 Buenos días chicos, el otro día me llegó un correo de una lectora de mi blog, preguntándome como podía combinar una falda de jacquard en dorada. Yo he elegido esta de Topshop, que es la más sencilla que he encontrado y creo que a pesar de su forma y color le sacaría mucho partido.
Para la primera opción he elegido un outfit muy sencillo compuesto por prendas negras, dándole todo el protagonismo a la falda. Este outfit puede ser perfecto para estas próximas fiestas.
Good morning babies! last day, I received an email from a reader of my blog. She asked me: How I would wear a golden jacquard skirt.
I make differents looks with the same skirt, and I hope that I can help you if you have a jacquard skirt and you don´t know how to wear it!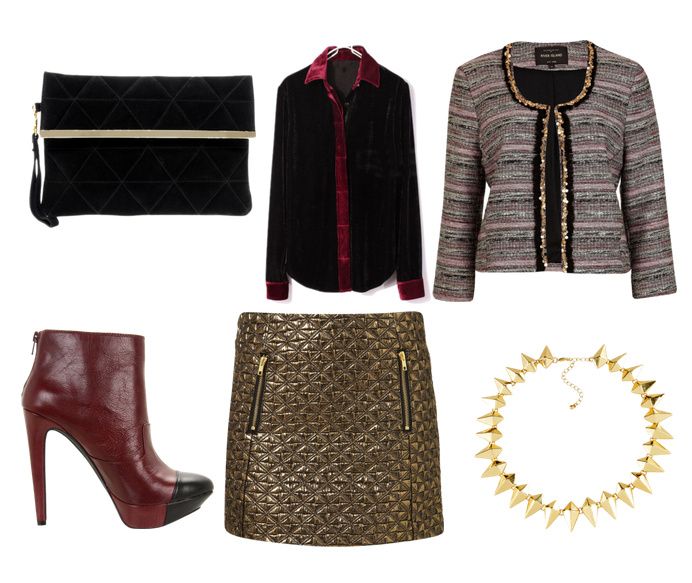 Otra combinación un poco más arriesgada, mezclando tendencias y texturas, qué os parece?
Other combination, mixing trends and tastes, what do you think?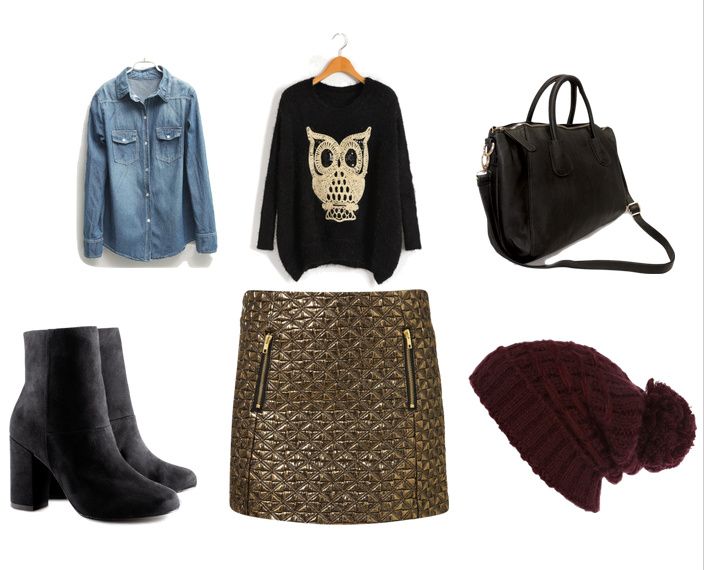 Este look es el más sencillo y a mi me encanta!! Lo llevaría perfectamente en mi día a día.
Simple look perfect for daily.
Por cierto el sorteo ya está cerrado, anunciaré a los ganadores en Twitter, Facebook este fin de semana, en el blog lo diré el domingo! Suerte a todas!!
Chicnova´s giveaway is over and I tell you the winner this weekend on Facebook, Twitter and in Sunday on the blog! Good luck!