I have a few days wearing hats. I think that their are a essential key for create differents style with their. I love hats and little by little, I have a little collection of hats that I hope to show you soon :)
Talking about the outfit. I have to say that I love the colour of this pants and I want to wear this pants with differents shirts, I think that it have more possibilities. Do you think the same?
Well guys, hope you like it!
See you soon!!
Llevo unos cuantos días sin dejar de ponerme sombreros. Poco a poco me estoy haciendo con una pequeña colección que espero poder enseñarla pronto. Creo que los sombreros aportan un toque especial a nuestros outfits, y siempre lo digo, son la pieza esencial de un outfit, los hace diferente, y dan ese toque final tan chic.
Hablando un poco del outfit, he de decir, que estoy muy contenta de haberme comprado estos pantalones, combinan muy bien con todos los colores. Bueno chicos, ¿qué os ha parecido el look? ¿Cambiaríais algo? Espero vuestra opinión!
Nos vemos pronto chicos!!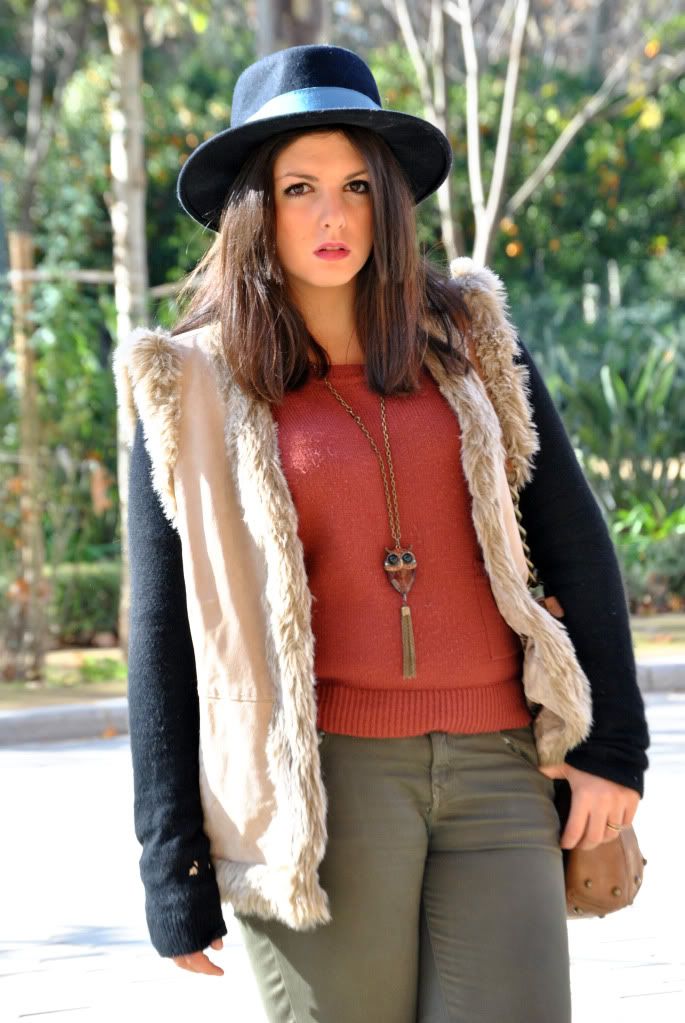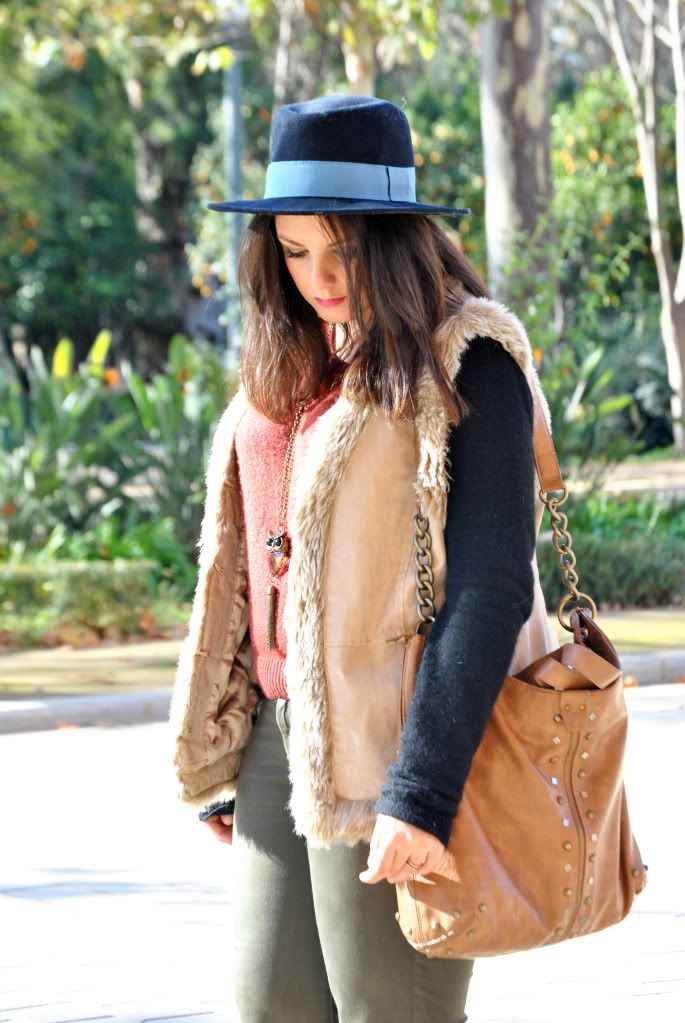 Vest: Vintage
Sweater: Zara
Jeans: Zara
Heels: Primark
Hat: Zara