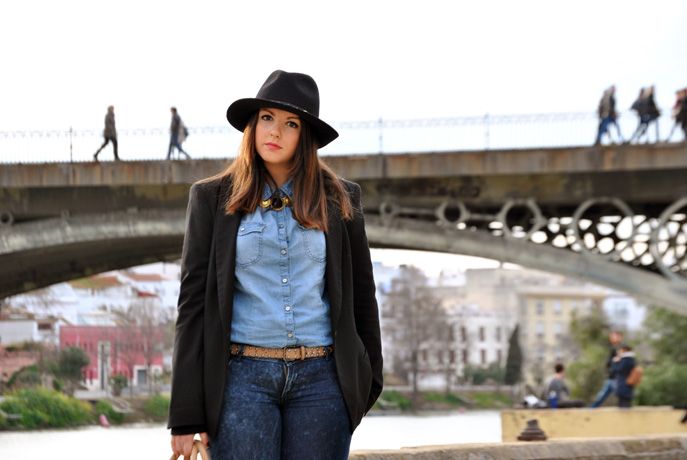 Hi guys!! I´m back with a new outfit. I love the work style and I think that this outfit it perfect for a busy day. I love to wear denim clothes, are very easy to combine. Are you agree? For give a chic touch, I wore my favorite hat, and the rest of the outfit is very simple.
Well guys, thanks for all for your lovely words and your visits, see you soon babies!!
xoxo
Hola chicos!! Por fin vuelvo con un nuevo outfit. Cada día me gusta más el estilo working, y creo que este outfit es perfecto para los días más ocupados. Me encanta llevar prendas vaqueras, son muy fáciles de combinar, ¿os pasa lo mismo que a mi? Para dar un toque más chic al look, decidí añadir mi sombrero favorito. Para el resto del look, usé prendas simples.
Estas fotos han sido tomadas debajo del puente de Triana, es un lugar muy concurrido de Sevilla, y uno de mis sitios favoritos.
Este fin de semana me lo he pasado muy bien, la verdad es que hacía bastante tiempo que no me lo pasaba tan bien, de hecho hice fotos muy chulis jajaj había pensado enseñaros ese tipo de fotos de vez en cuando, ¿qué os parece la idea? Si os gusta, por mi encantada!!
Bueno chicos, me despido ya!! Nos vemos pronto!!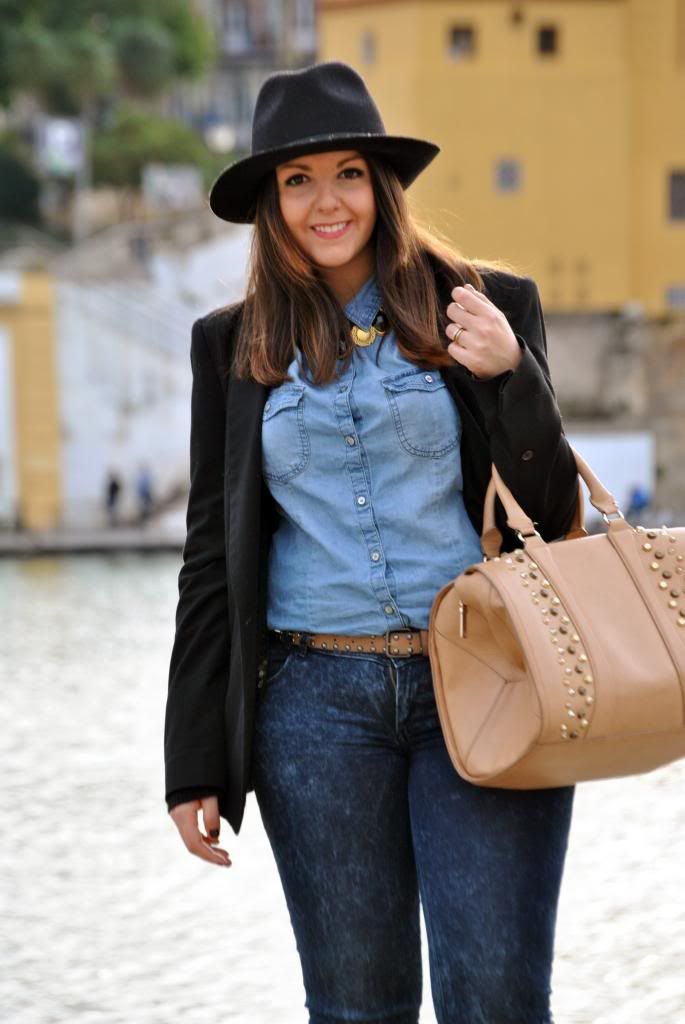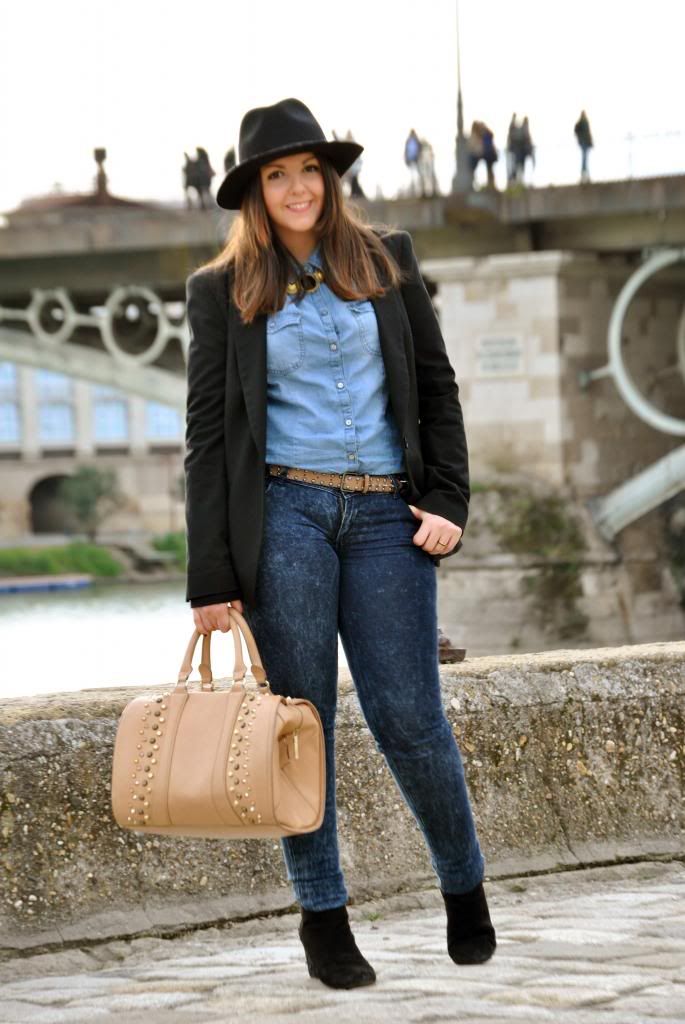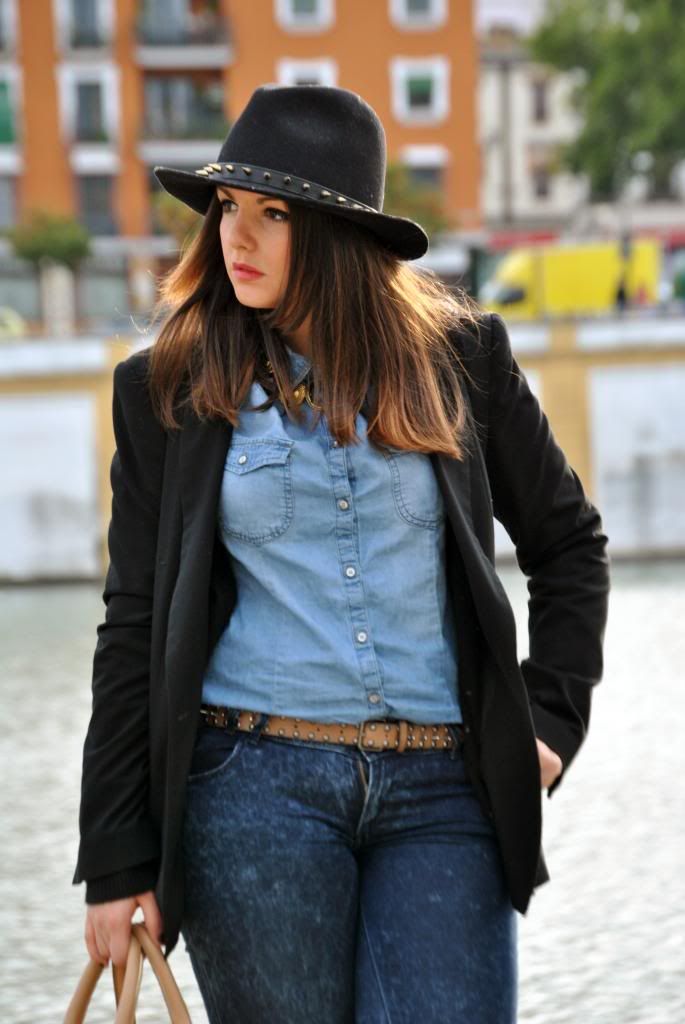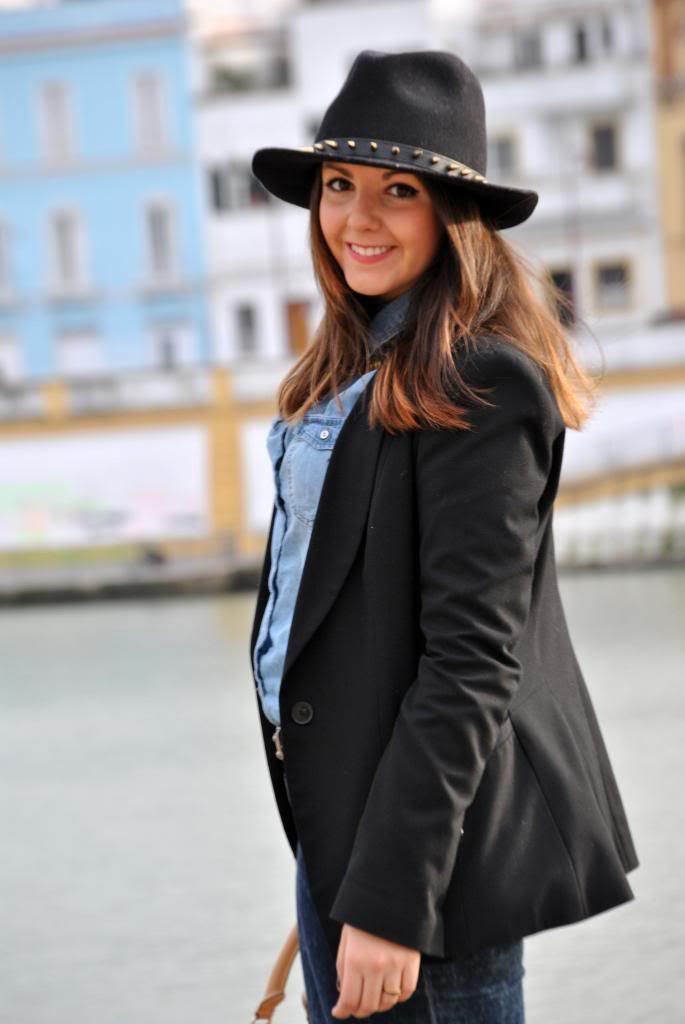 Blazer, jeans, belt, hat and bag: Zara
Shirt: Lefties
Necklace: Oasap