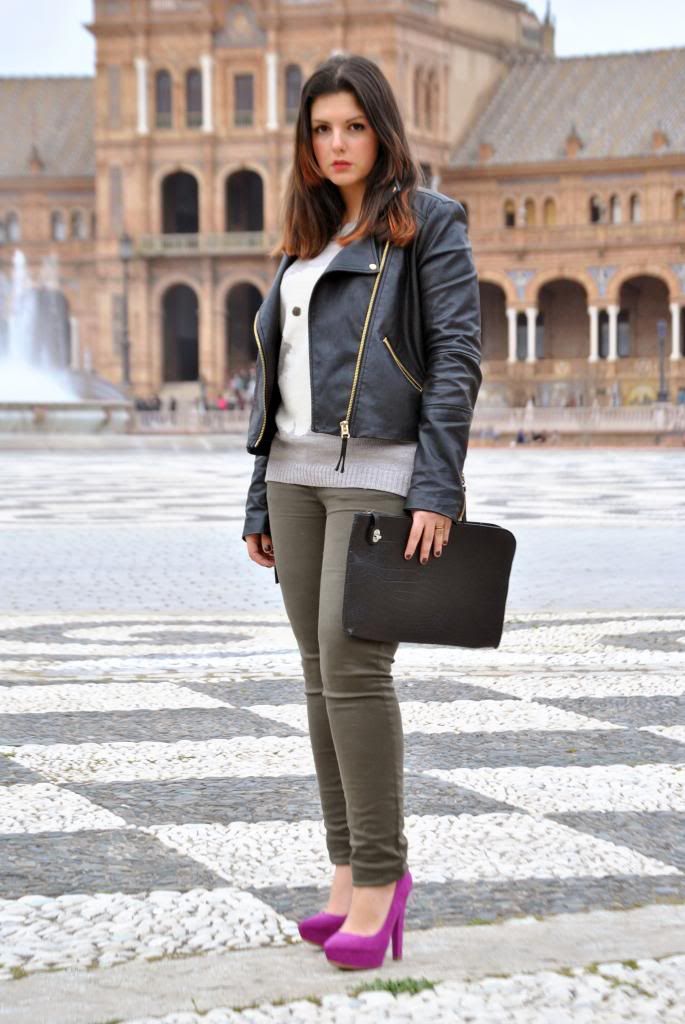 Good morning babies! Today I wear my green jeans and and my purple heels, is a nice combination, what do you think about it? I wear my leather jacket again, it is amazing and I think that is perfect for any outfits. Do you think the same?
Well guys, I want to know you opinion!!
See you soon babies!
Buenos días chicos!! Hoy os enseño una combinación un poco diferente, nunca antes había mezclado el morado con el verde, y que chulo no os parece? De nuevo llevo mi chaqueta de cuero, creo que es perfecta para cualquier outfit.
Hoy es mi último día de clase por esta semana, empieza el puente de Andalucía, así que a lo mejor estoy un poquito desconectada, no sé aún que planes tengo jajaj. Bueno chicos, espero vuestra opinión, muchos besitos a todos y que paséis un día estupendo.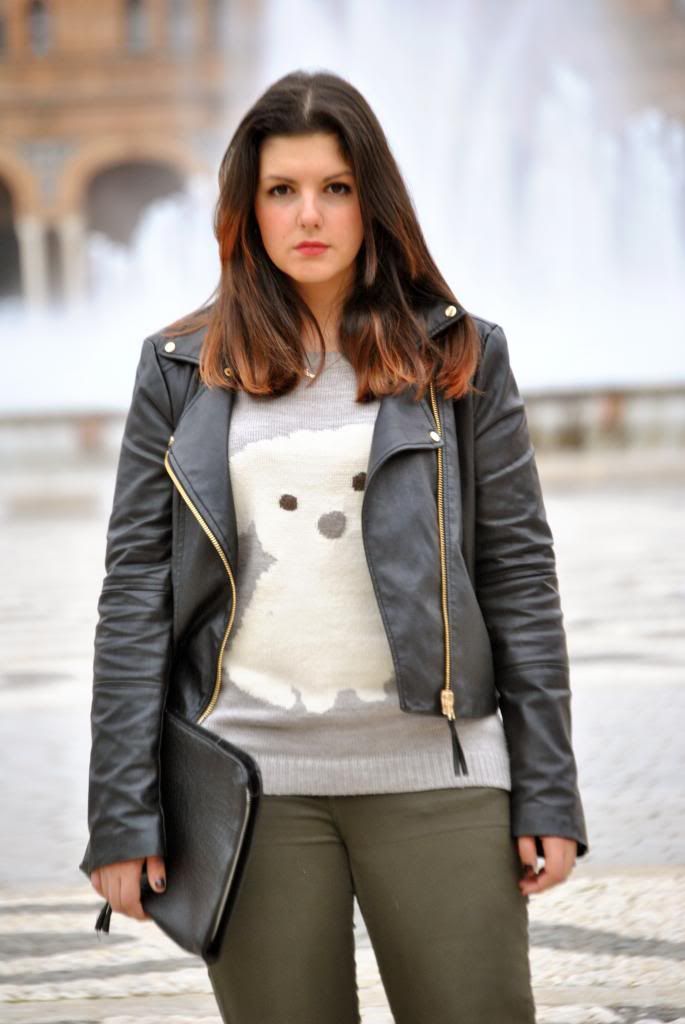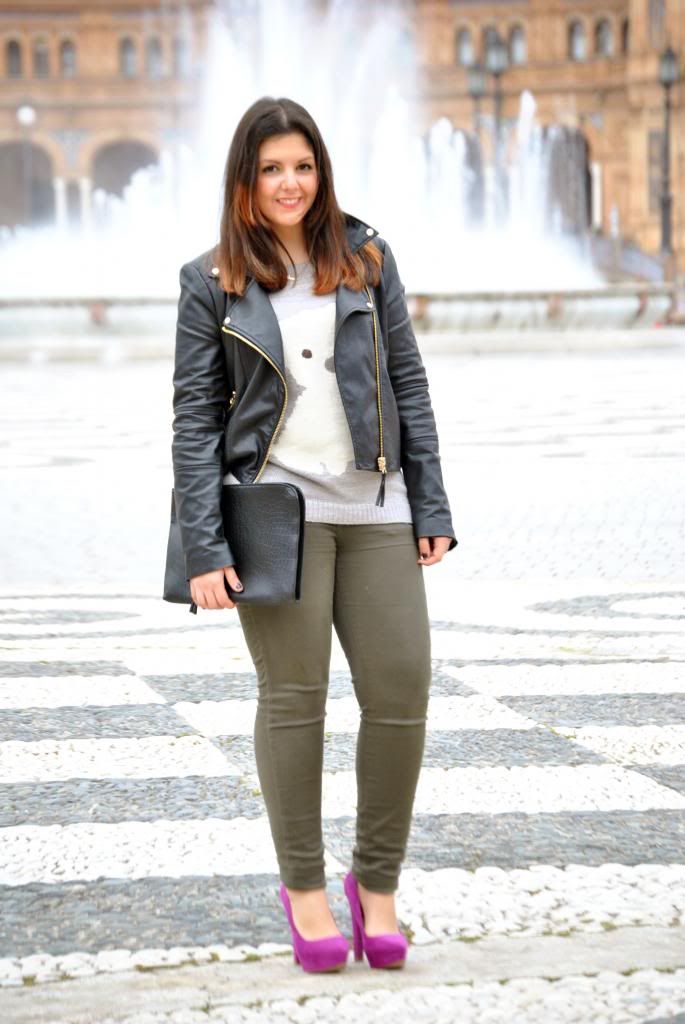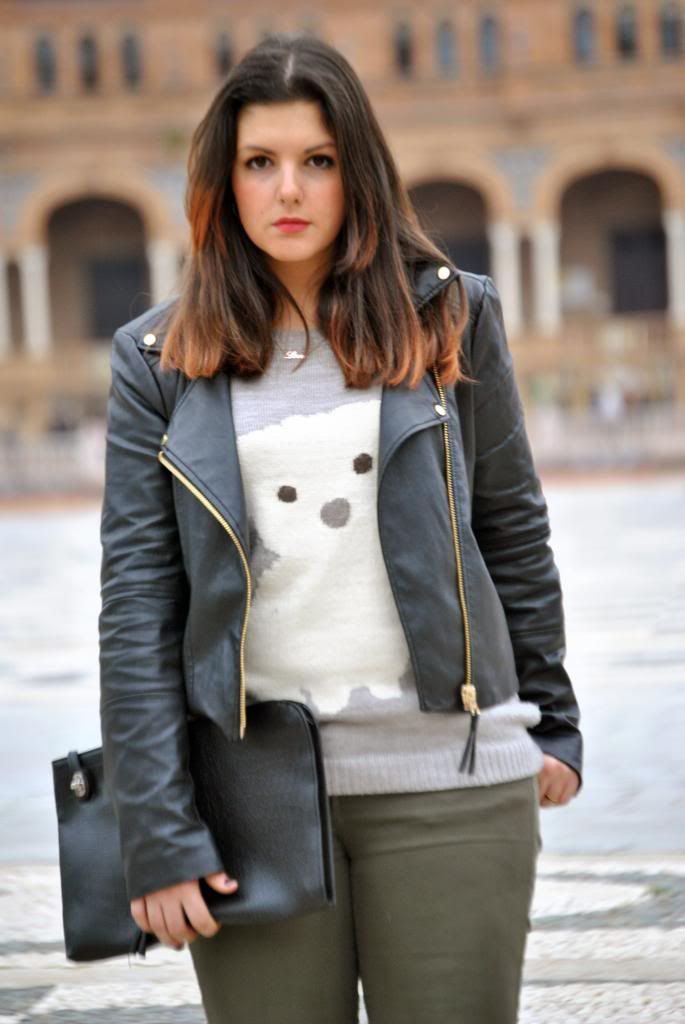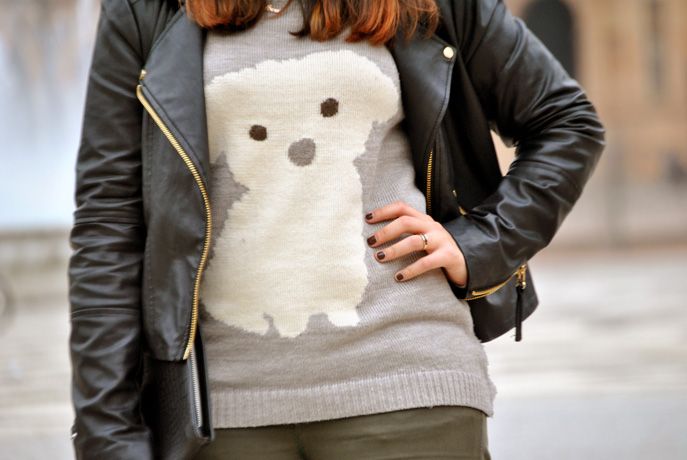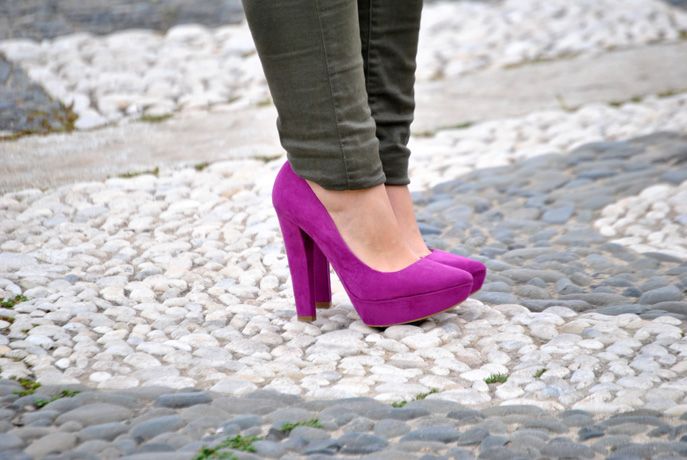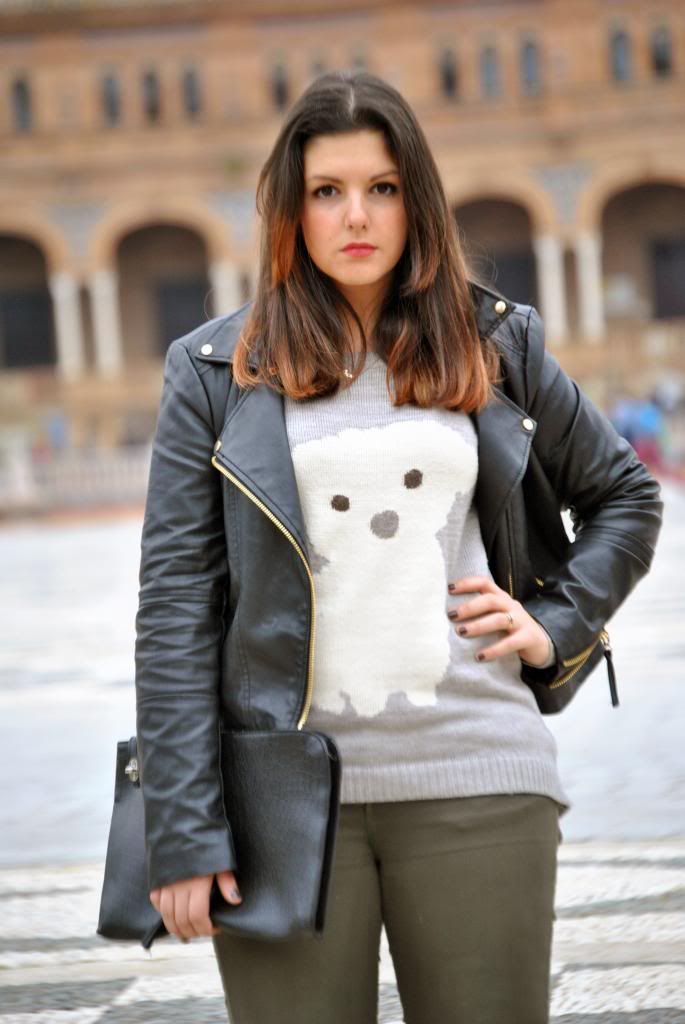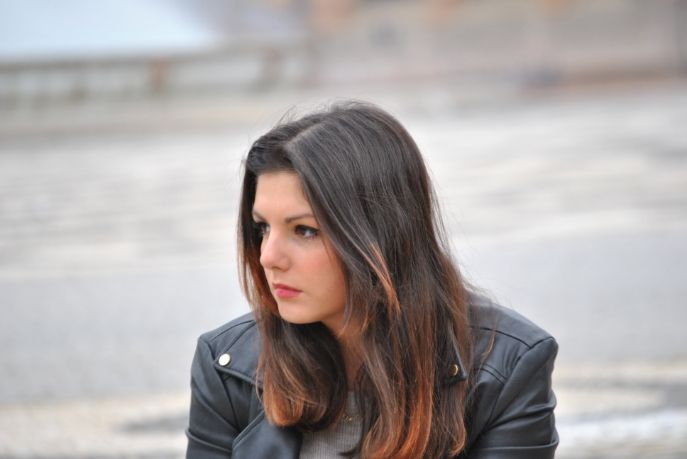 Jacket: Mango
Jumper: Oysho
Jeans: Zara
Heels: Zara
Bag: Parfois